Thriving sustainable community
Great Notley East will create a new community designed to be inclusive, safe and sustainable.
Our vision for the development, and the proposals we have set out, include the provision of a new primary school, a new local centre, community sports pitches, allotments, a community hub, employment opportunities, wildlife and heritage trail.
Alongside this, and built into the desire to integrate Great Notley East with the existing facilities and services of Great Notley and Black Notley, is the creation of walking and cycling routes that encourage an active travel approach to movement both through the site and linked to surrounding areas.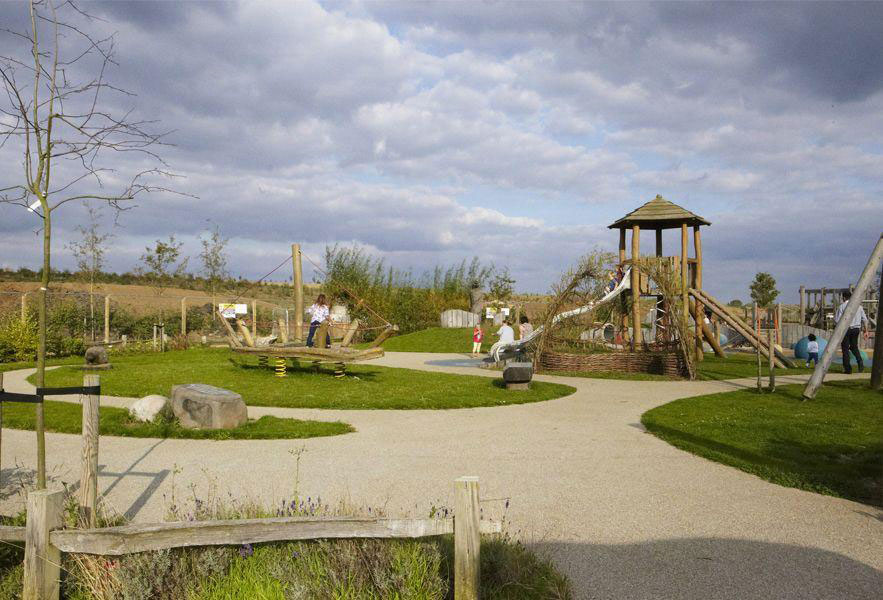 There will also be a network of multi-functional green spaces, including new wildlife areas, providing access to outdoor leisure and play spaces for local people allowing leisure and recreation to be built into the daily routines of local residents.
The new houses will be built to modern building standards making them warm and energy efficient. They will include low carbon and renewable energy technologies and the opportunity for site wide district heating is being explored.
Draft Masterplan
View our illustrative draft masterplan for the site.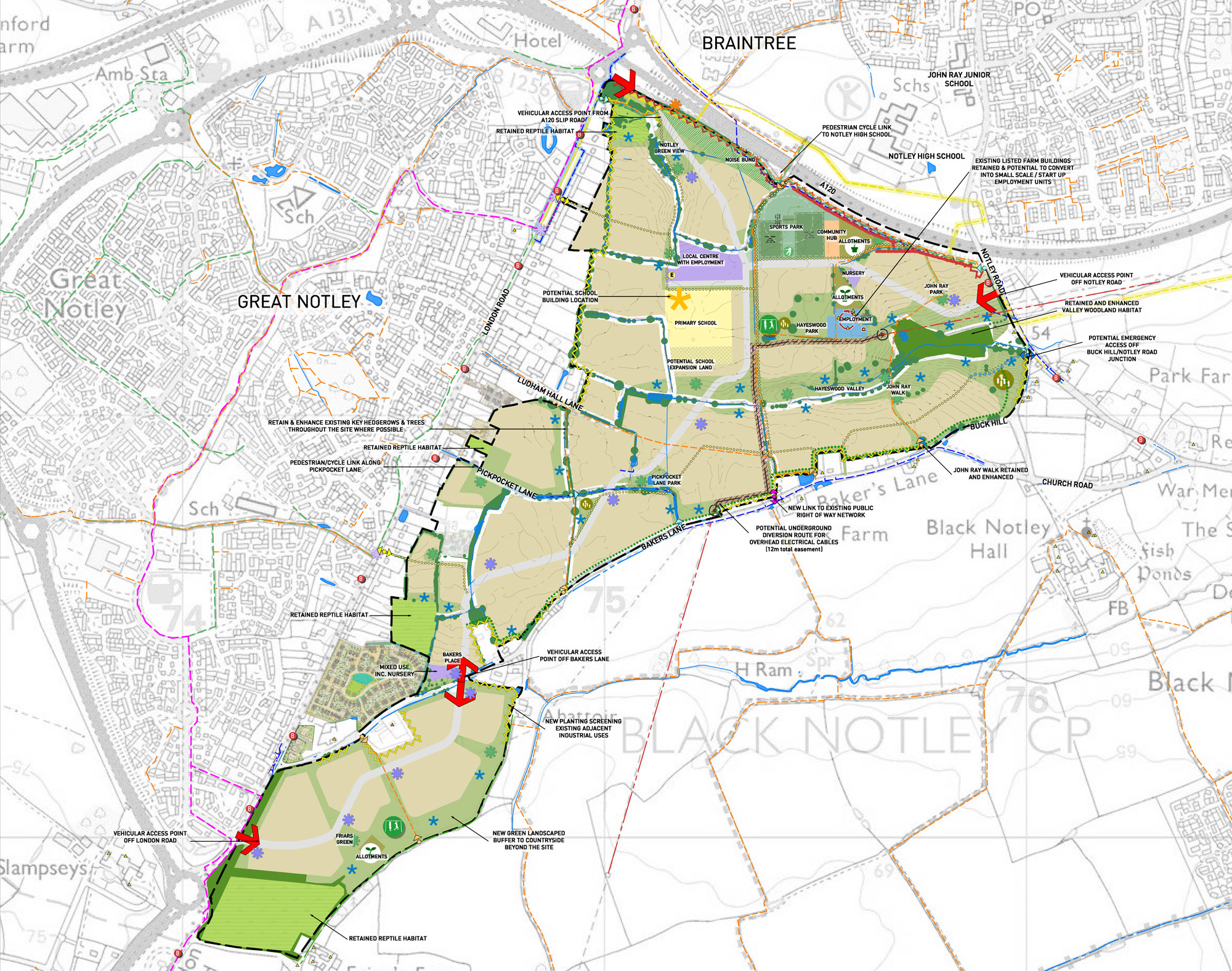 Download
Key documents and downloads
Click below to view our download documents and information
View downloads